Vibrational Wellness through Drumming, Rhythm, Time and Space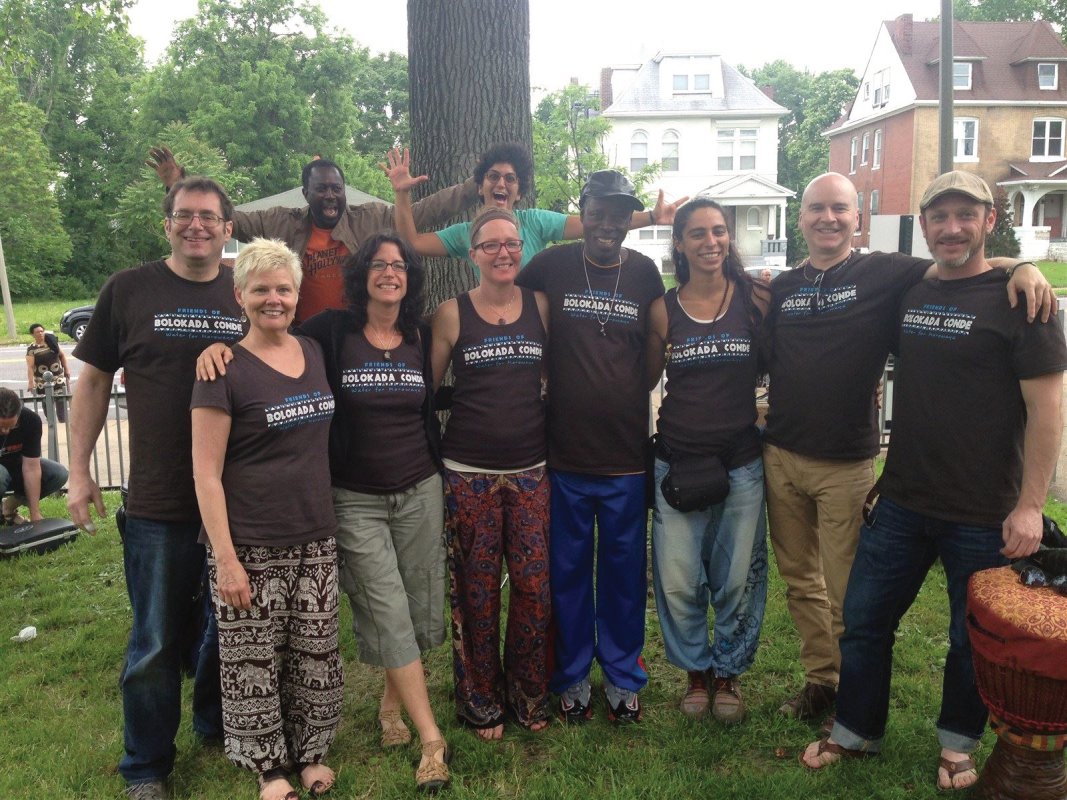 We had an amazing time at the Grandmaster Djembe Xplosion in St. Louis, MO last weekend! Earth Rhythms Healing co-organized with AdLife Studios the Grandmaster Djembe XPlosion at Better Family Life Cultural Center, St. Louis, MO, May 21st-24th, 2015. This is amazing conference, led by West African Grandmasters Bolokada Conde, Moussa Traore, & Mangue Sylla also featured other great teachers and had 48+ hours of djembe & dundun orchestra workshops & immersion with the masters! This was one of the biggest djembe conferences ever.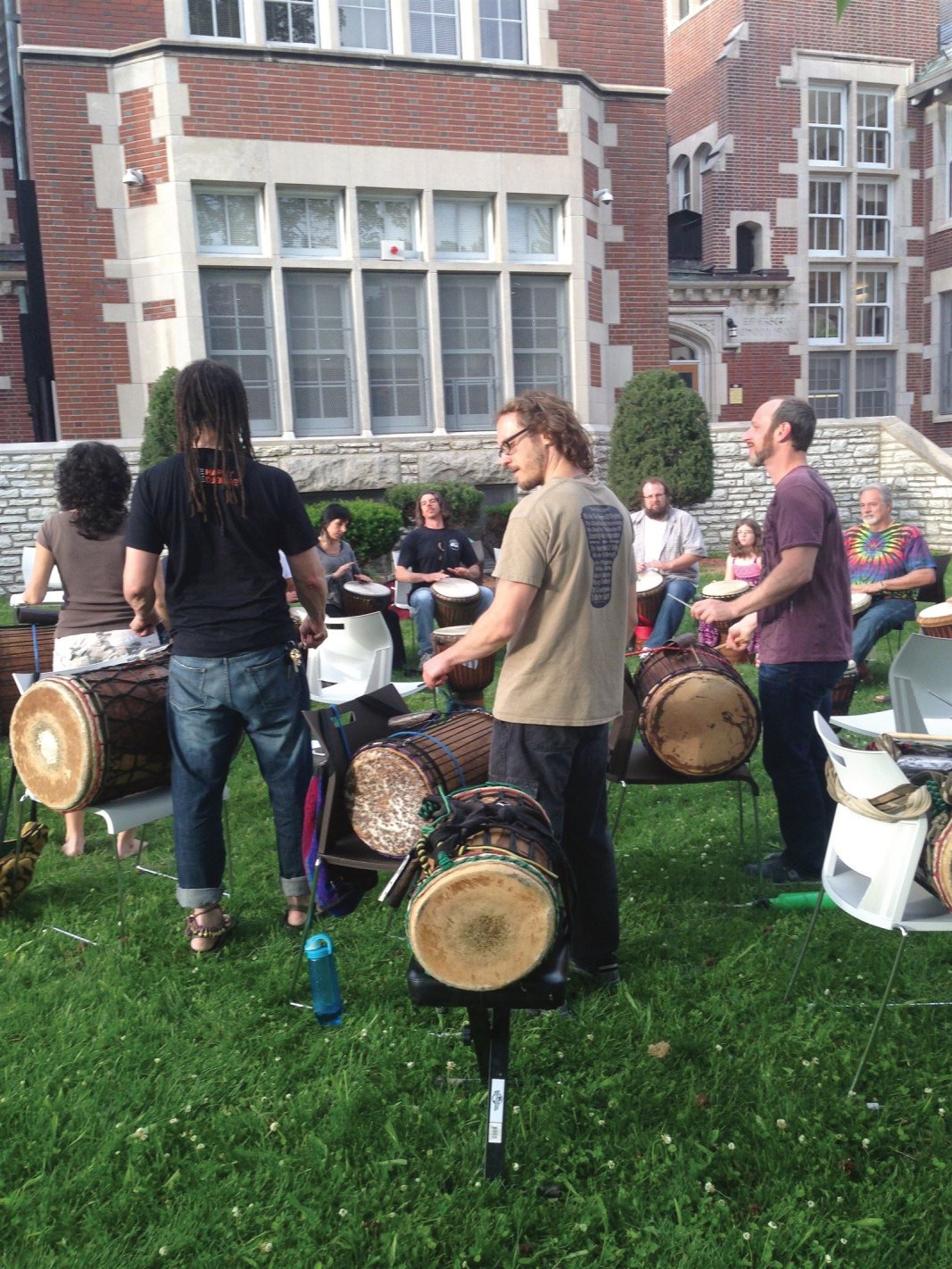 Here is the Schedule: 
DATE: Saturday June 7th and Sunday June 8th, 2014
TIME: 10am-5pm both days. We will offer drum and rhythm workshops Sat and Sunday and have the main Picnic Drum Circle from 4-5pm at Bardic Pavilion. We are also very excited to welcome special guest drum vendor Tuatha Dea from Gatlinburg, TN. as our featured drum vendor this year. Save up for those drums!
MAIN DRUM CIRCLE AT BARDIC PAVILION 4-5PM SATURDAY AFTERNOON. Bring your drums and come raise some magick for Gaia!
LOCATION: Tower Grove Park, St. Louis, MO Rhythm Village is at the West end of vendor row. Pagan Picnic is in the NE corner of the park
http://www.towergrovepark.org/
RHYTHM VILLAGE WORKSHOP SCHEDULE:
Saturday June 7th 
11am: Stephanie and Matt will do their workshop "Djembe For All" 
This is a basic course on hand drumming specifically focused on hand positioning, exercises to develop using the left and right hand alternatively and basic rhythmic patterns. We also touch on the importance of balance between the right and left hand and also the importance of breathing while drumming and how drumming can be used for meditation and also group communication.
1:30pm: Play with Tuatha Dea; Musical Improvisation.
Bring your flutes, guitars, drums, rattles and voice and come get rhtymically creative with Tuatha Dea at Rhythm Village. They are LOTS of FUN!
SUNDAY JUNE 8TH:
11AM: Join Stephanie and Matt for "Heartbeat of the Earth" A Morning drum and breathwork meditation 
Enjoy a beautiful morning by the trees while playing (or listening to) rhythmic patterns while focusing on the breath to help align us with the vibration of the Earth. We invite you come even if you don't drum and sit on the Earth while focusing on your breath and the rhythms of the drums. 
2PM: Middle Eastern Rhythms with Rick Costa (Graybeard)
Bring your doumbeck drums (or your djembe) and learn some basic Middle Eastern rhythms. These are great for accompanying belly dancing. Rick is a great teacher and will show you the ropes on the Middle Eastern rhythmic patterns. Don't miss it!
/